Dunedin International Airport (DIAL) is jointly owned by Dunedin City Council and the Crown and is New Zealand's fifth busiest airport. The Airport contributes approximately 1.5% of the region's GDP and provides employment for more than 250 people, directly and indirectly.
DIAL's team of 30+ employees include front of house customer-facing staff, an operational team, corporate function (including IT) and a team of emergency firefighters and medics, who they hope never to use, but who are vital in ensuring they can operate.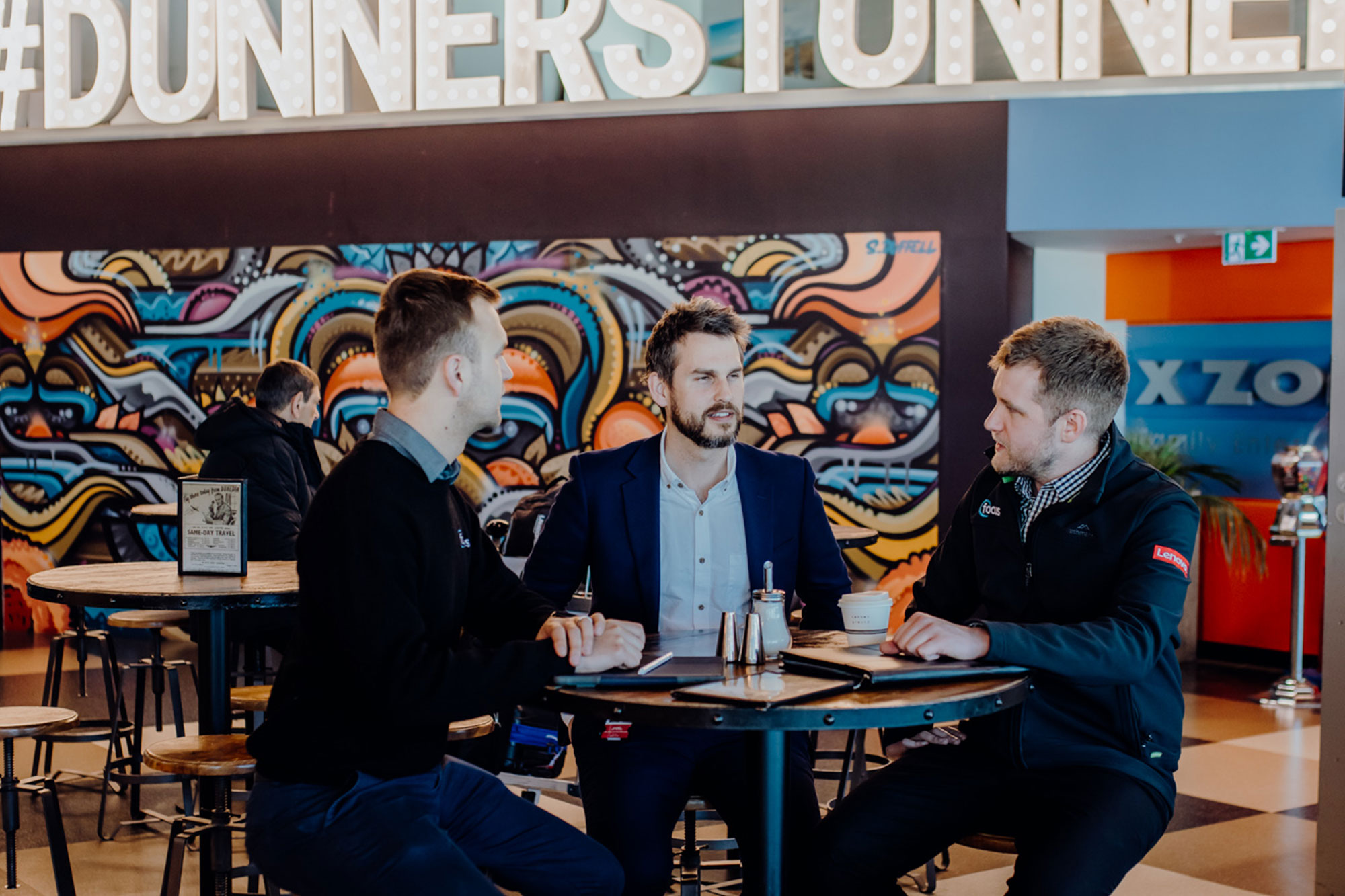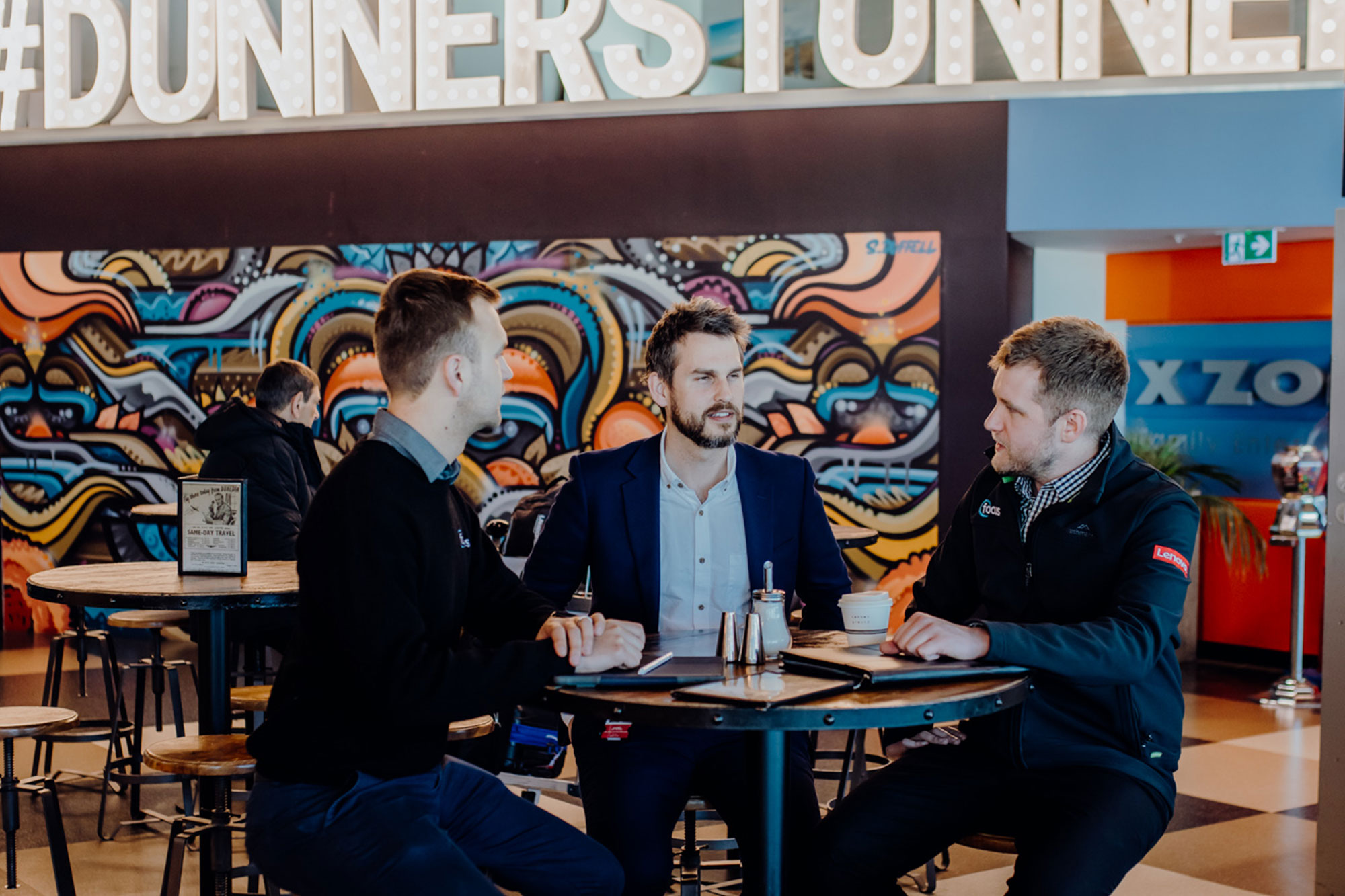 Their Needs
Digital and IT are an important part of DIAL's business, underpinning systems such as airbridges, baggage, lighting, car-parking, runway traffic analysis, financial systems, servers, terminal Wi-Fi and the Flight Information System – all have a technology component.
Dunedin Airport and Focus Technology have worked together since 2017 when Focus acquired the airport's incumbent IT provider, Deloitte IT.
DIAL has a small IT team internally, led by Jesse Gibbs, Operations Manager. The in-house team manage day-to-day issues, while Focus acts as their extended team, available for key projects, more complex requirements, or specific expertise.
Focus has worked with the DIAL team in two key areas:
1. In 2017 DIAL received a cyber security review from CCL which highlighted several areas that needed addressing
2. With growing passenger numbers, DIAL had a terminal expansion project which needed an IT component – this was completed in 2020
How We Helped
Cyber Security
Initially, Focus and DIAL worked through the key priorities that were identified in the cyber security audit to protect them from cyber-security threats. The team took a phased approach:
Stage 1 – putting systems in place, identifying critical systems and prioritising areas to address
Stage 2 – establishing IT policies & governance and training the team
Activities have included:
· Focus Cyber Security Awareness Training, with test 'phishing' emails being sent to employees to ensure learnings continue outside the classroom
· Establishment of cyber security policies and processes, such as a password policy and a policy for external contractors connecting to DIAL's systems
· Putting systems, training and planning in place for disaster recovery, ensuring the airport can get up and running quickly and safely
Terminal Expansion
During the terminal expansion project, each supplier had expertise of their own system, but did not understand how it fitted into the whole. The Focus team worked with DIAL and their contractors, putting together a framework to ensure the airport's systems were protected while enabling the contractors to integrate their systems effectively.
Roadmap
As well as the cyber security focus and the terminal expansion, the team have developed a roadmap and IT budget to take a more proactive and planned approach to the Airport's IT needs.
This has included systems that will need replacing or updating, license management and ongoing training.
Jesse says it is a huge benefit for DIAL to have the Focus team on-hand. His team does not have the capability or capacity to monitor everything in-house, so he values the proactive approach Focus takes. Focus makes suggestions about improvements and ensure things are working effectively:
"They often know about any issues before we do," Jesse laughs!
He says having Focus as a partner means the IT system is one less thing he needs to worry about, describing it as 'absolutely critical' to the optimal running of the Airport.
The Focus team have recently undertaken a further cyber security audit to ensure DIAL's systems remain protected against new threats and security issues that have emerged.
Not only did the results clearly demonstrate the progress that had been made on cyber security, but DIAL have been able to significantly reduce their cyber insurance premiums because of the systems, policies and processes they have in place.
This is a relationship built on a high level of trust, with a team who enjoy good laughs and working together in a collaborative way.
Jesse and the Focus team clearly enjoy working together – they have built and fostered a fantastic relationship over the years.
Jesse says he enjoys the team's professional service, approachability, accessibility and the fact nothing is ever a problem:
"There's no fear of getting mucked around by the team. If you need them to do something they get onto it straight away. Without them we can't really function."
Get in touch with your local Focus team to find out how we can help your business
Whatever your needs are, we're here to help.
Other Services That You May Need